Explore, Engage and Enjoy: Bradenton Public Market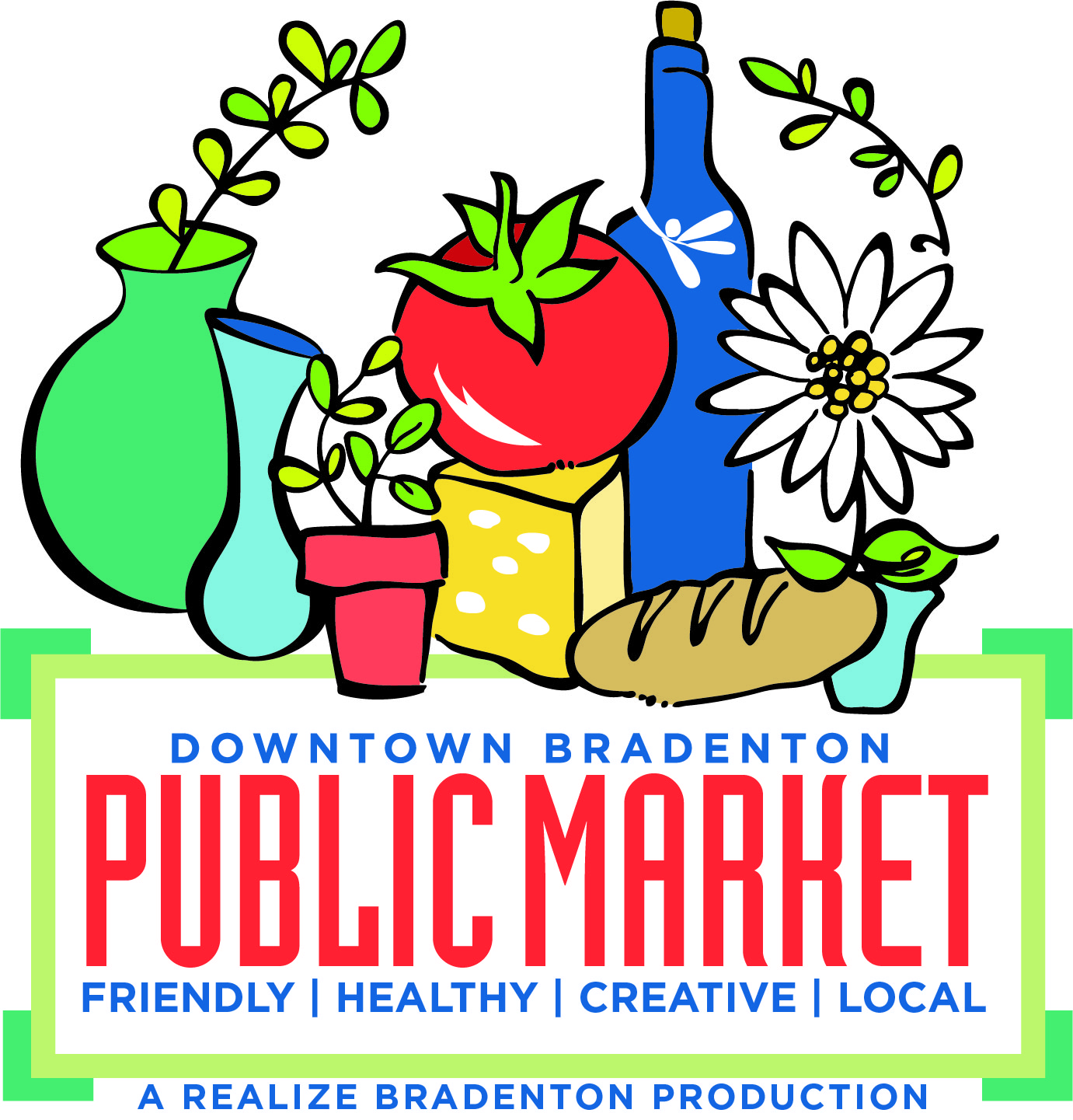 BY: NICOLE MISKOVI
With the holidays around the corner comes the height of the shopping season – and the perfect opportunity to shop and come together locally.
One of the best places in Bradenton that offers access to a whole collection of community entrepreneurs and businesses is the Bradenton Public Market. Open rain or shine every Saturday from 9am to 2pm on Old Main Street downtown, the Market is filled with local farmers, artisans, growers, creatives and musicians to discover, appreciate, and support. And with "Meet Me at the Market" embodying this season's motto, it's also a great way to get engaged, inspired and involved with both fellow community members as well as more than 100 local vendors.
Hosted and organized by the team at Realize Bradenton, a community-centric nonprofit whose mission is dedicated to building gathering places, promoting economic prosperity and cultivating shared experiences for everyone, this year's Market has been the most successful yet with record-breaking attendance each week and more than double the vendors in comparison to previous years. Not only is the expansion of the Market an encouraging indicator of our community's sustainability and economic growth, it also showcases the effectiveness of
the organization's programs and offerings for local businesses that are interested in selling and vending.
It is a point of pride that the Bradenton Public Market is a welcoming place for local entrepreneurs. The Start-Up Circle, our free entrepreneurship program, is available to vendors and other small business owners to refine their business plan with the assistance of local subject matter experts," said Karen Corbin, Executive Director of Realize Bradenton. "In addition, our part-time vendor Market spaces provide small businesses a low-cost opportunity to try out new ideas and obtain valuable customer feedback."
Originally introduced as a Farmer's Market more than 40 years ago, today's Market has elevated the Bradenton tradition with added entertainment and activities. From new musicians and performers every week to cooking demonstrations, known as Chef at the Market, on the third Saturday of each month, the Market has something for community members of all ages to enjoy. Also, the only open market in Manatee County to accept USDA programs, SNAP (Supplemental Nutritional Access Program) and FAB (Fresh Access Bucks), Bradenton Public Market ensures accessibility to healthy, Florida-grown produce for all.
The downtown market also promotes special events, activating the community throughout the year with festivities like Holidays at the Market coming up on December 24, 2022 – as well as the Children's Book Fair and Bradentown Birthday Bash to look forward to in Spring 2023.
To learn more about attending or becoming a vendor at Bradenton Public Market, visit: https://www.realizebradenton.com/public-market/.