Changing Lives with Hearts and Homes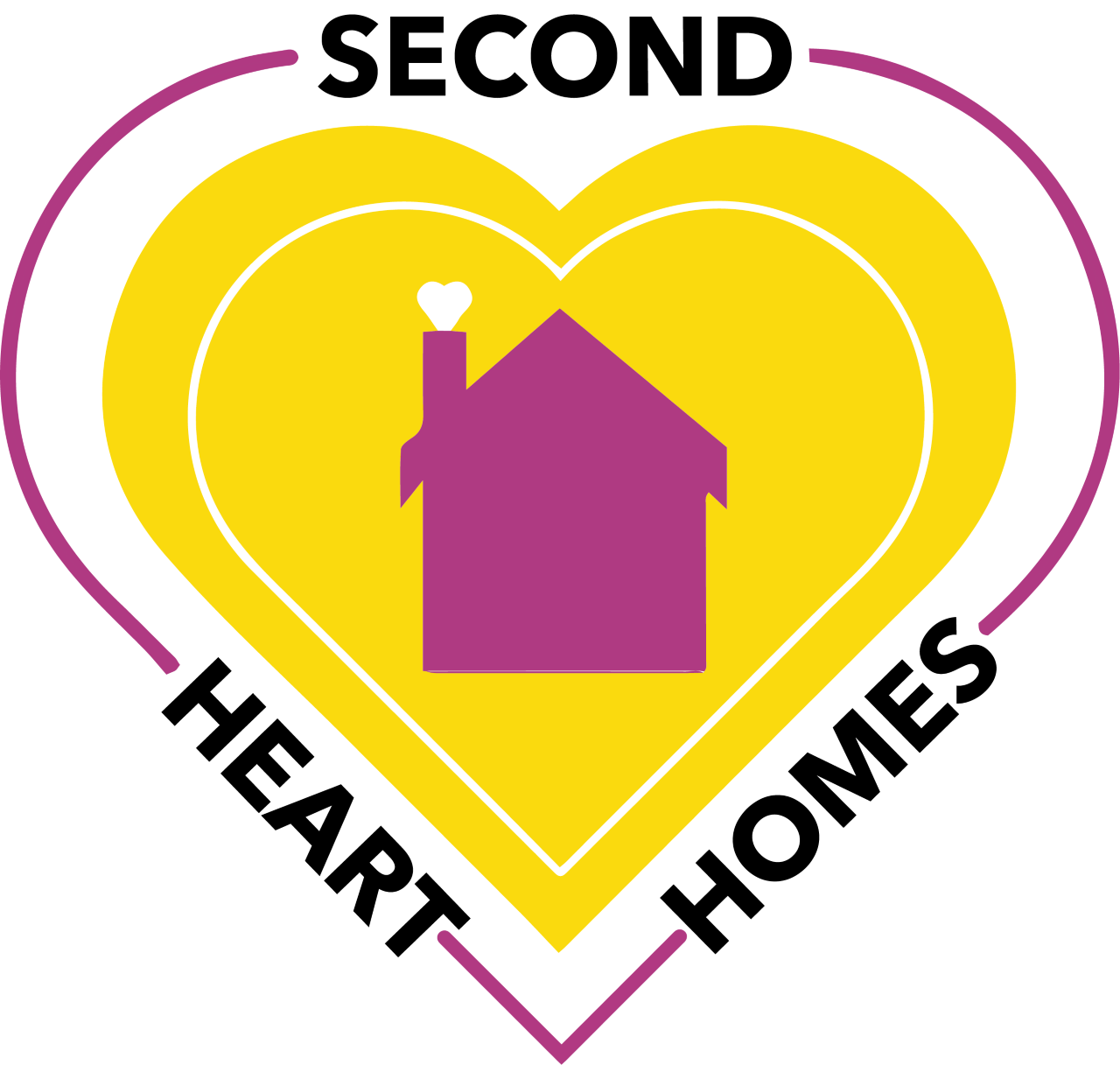 Second Heart Homes has expanded its unique homeless program to Manatee County

By Kendra Gemma
You could say Second Heart Homes started with just two people – founder Megan Howell and a schizophrenic homeless man she encountered every day when she went to work. The two became unlikely friends and she stepped in to help him get the care he needed and get off the streets.
Second Heart Homes now owns seven houses (and counting) that all serve the mission to restore the dignity of the homeless and mental health population through housing, support and love.
GROWING PLANS
With its origins as an LLC six years ago, Second Heart Homes officially became a non-profit entity on January 1, 2020. Today, they have five employees: Howell as executive director and founder, a director of operations and three full-time case managers, as well as 20 volunteers.
The Sarasota-based organization purchased its first home in Manatee County in 2022, thanks to a generous grant from the Charles & Margery Barancik Foundation. It couldn't have come at a better time, with homelessness up 25 percent in the county in the past year. There are already plans to open a women's home in Bradenton to further serve the population.
"One of many things we appreciate about Second Heart Homes is that they provide much more than shelter," says Teri A Hansen, president, and CEO of the Barancik Foundation. "Residents engage in and receive services in their home as appropriate and are treated with the dignity and respect we all desire and deserve. They are truly making a meaningful difference in our community."
Second Heart Homes takes a holistic approach to guiding their clients toward self-sufficiency while placing mental health at the forefront.
"You have to have a commitment to addressing your mental health, your physical health and then developing healthy habits and hobbies because those are the things that make our lives whole," Howell says, who has Master's in psychology.
Besides being a shelter, each home is "a carefully curated space for them to heal and grow," she explains.
Literally, inspirational works are outside and inside Second Heart Homes houses. Well-known local artist Brandon Thrift, who creates the "Spread Love" art seen throughout the area, painted a mural on the exterior of the new Bradenton home and art hangs on the walls within it.
Clients can also participate in art instruction, as well as workshops
that teach life skills, such as cooking, cleaning and financial management. A care plan is tailored to each client to help him or her thrive once they're on their own.
SUCCESS STORY
One such client making great strides is Tony McFadden. Almost committed to the state hospital for psychosis, he instead received a referral to Second Heart Homes from a social worker. The organization's clients come to them through a variety of channels – from hospitals, the police department, and other organizations to loved ones, business owners and online tips.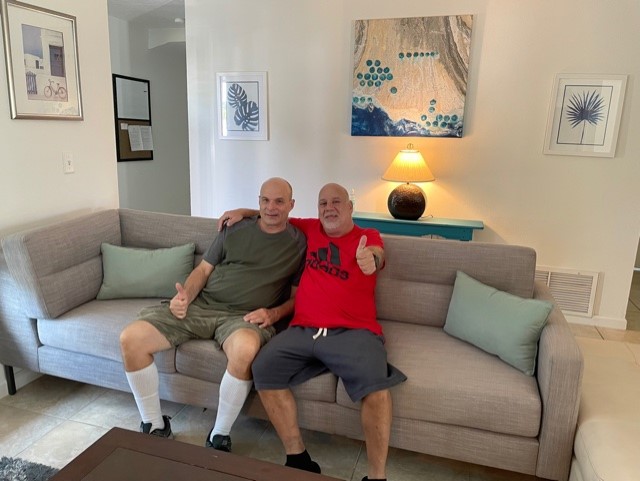 Luckily for McFadden, he matched the criteria for acceptance into the program.
Our program is for single adults with either a mental health diagnosis or reasonable certainty that one exists," Howell says
Since moving into a home, McFadden, who's in his mid-30s and had suffered from marijuana and alcohol addictions, sees a future for himself.
"Thank God that Megan was there for me because I was really down and out and had nowhere to go," he says.
His ultimate goal is to become a psychiatric nurse practitioner so he can help people like him. He's currently enrolled at State College of Florida and a part time employee at an assisted living facility.
"If you have a dream, choose sobriety, choose to fix your mental health issues, find the proper care, seek therapy, take your medicine, do the things that are necessary for you to grow and achieve success," McFadden urges people who may be struggling like he was.
So far, he is mirroring Howell's vision for Second Heart Homes clients.
"Our goal is to have each client reach their highest level of self-sufficiency possible through our targeted case management," she says.
HOW YOU CAN HELP
While Second Heart Homes can and does make a difference for individuals, Howell believes homelessness is something everyone should care about.
"We want to engage the community in what we're doing," she says. "Our clients are assimilating in the community sometimes for the first time."
You can lend a hand in three key ways:
• Donating: Through December 31, FlanzerTrust.org is matching donations to Second Heart Homes. You can donate any time of the year on SecondHeartHomes.org/Make-a-Gift
• Volunteering: Short-term and long-term opportunities are available, both
behind the scenes and working with clients.
• Spreading the word: "Please reach out and ask us to come speak to your group so we can target your dedication where it is needed most," Howell
says.
In whatever way you are able to get involved, you will make an impact on a person's life.

"A mental health crisis or homelessness can happen to anyone," Howell says. "We all simply need to work together to identify and fulfill needs where gaps and talents exist.