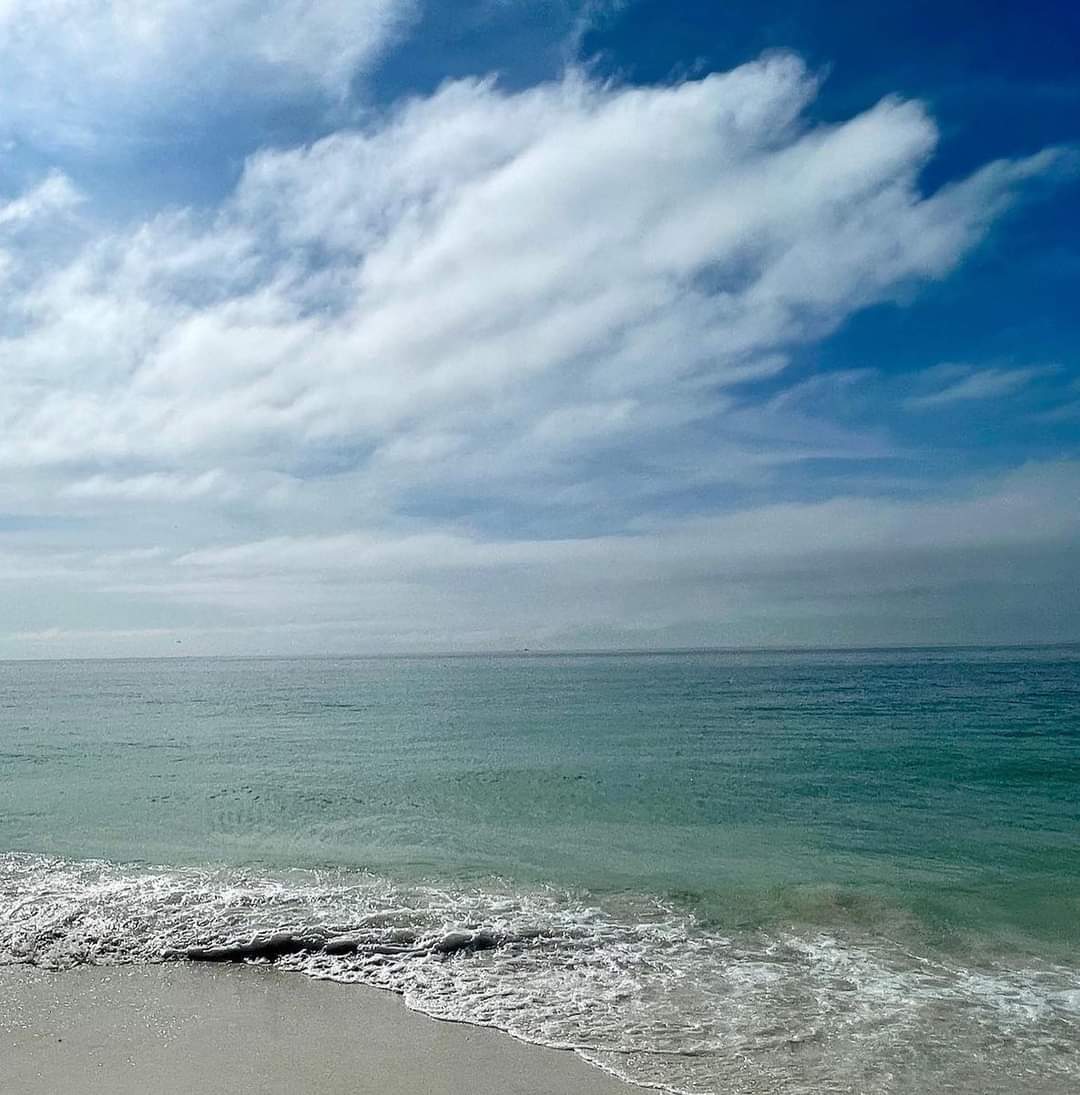 BY LIZ REED
CO-FOUNDER OF PSOBFL
AUTHOR OF HAUNTED MANATEE COUNTY
OWNER OF DOWNTOWN BRADENTON GHOST WALK
The Bali Hai is a classic old Florida beach resort, sitting right on the edge of the Gulf of Mexico in the town of Holmes Beach, on Anna Maria Island. In its more than half a century of operation, it has been the site of countless happy vacations, and certainly many a blissful honeymoon has been spent here. However, a legend has grown up around the resort, of a tragic occurrence in the early years that continues to echo today. The exact year of the events related here is unknown, with conflicting dates having been found in our research.
A young engaged couple from up north were traveling together. They were on a carefree trip before getting married and settling down. They had no planned destinations or time schedule. They would see the sights in one place, and head off in their car to the next spot on the map that sounded intriguing.
Their adventure brought them to Anna Maria Island, where at first they checked into a small, inexpensive motel. In many ways the island was a different place back then. It was less built up, less crowded, and moved at a slower pace than it does now. Like so many over the years, they fell in love with the island. They spent their days fishing, swimming, sailing, and lounging on the beach. After many days had drifted by, they decided to make a change in their travel plans. Rather than head off to a new place, they would stay on the island for the rest of their trip. They also decided
to speed up their wedding plans, and get married in this idyllic place.
They set about getting everything ready for their wedding. They got their marriage license, found the perfect location, and located someone to officiate. Of course one detail had to be taken care of without the groom being present, picking out the perfect dress for the big day.
They said their vows on the white sands of Coquina Beach, with the sound of waves lapping gently, and the sun setting in the background. A couple of new friends they had met on the island attended, and signed as witnesses after the ceremony.
They were newly married, very much in love, and full of optimism about their future together. After saying goodbye to their friends, they headed off to the Bali Hai Beachfront Resort, where they had reserved the honeymoon suite, with a beautiful view of the gulf. After a little room service dinner, they went for a walk along the surf. The moon lit their way, and they talked of their new life together, before heading back to their room for the night.
While she was searching for her wedding dress, the bride had been to several shops on St. Armand's Circle, and wanted to go back for some more leisurely shopping. After a luxurious breakfast the morning after their wedding, she and her friend went off on a shopping trip. Her new husband decided to take the opportunity to rent a small sailboat for a few hours out on the gulf. They planned to meet back in their
room in the afternoon, and had already made reservations for dinner.
When the new bride returned from shopping, her husband was not back in the room yet. Feeling a little tired, she turned on the radio and stretched out on the bed, enjoying the music as she rested and waited for her husband to return. Surely he would come through the door at any moment. Before long, she had fallen asleep.
She woke and realized that several hours had passed, and she was still in the room alone. Outside the sky was dark with a storm coming in from the gulf, she could see streaks of lightning and hear the cracks of thunder. The wind was up, and the water had turned rough, with white-peaked waves rolling in and crashing on the sand. She ran out to the beach hoping she'd run into her husband, but he was nowhere to be
seen. Within moments a torrent of rain started, cold and feeling like needles hitting her skin. She was forced to go back to her room to wait, and hope.
The night passed, the sun rose to blue skies and gentle waves, a soft breeze barely ruffled the palm trees. But she was still alone. An official search began in earnest, but no trace of the little sailboat or the lost groom was ever found.
She stayed at the resort, and people saw her walking the beach day and night looking for her husband. One evening something happened. Witnesses speculated that in her grief she may have lost her mind. While walking along the edge of the surf she suddenly stopped and turned to the gulf as if she had heard something.
She called his name excitedly, and started quickly walking out in the waves. Some people yelled to get her attention, but she ignored them completely. She was out in the water up to her chest when a large wave crashed in, and then she was gone. After several days, the search for her body was called off.
In the decades since, the bride in her wedding dress has been seen walking the beach at night, still searching. While sightings occur all through the year, they are most frequent in the month of August. It is believed that August was the month of the couple's wedding.
If you're out walking on the beach in the evening, keep an eye out for a mysterious young woman in a wedding dress. Witnesses have reported that if you look right at her she'll suddenly vanish. Watch for her out of the corner of your eye. You may be able to follow her as long as she doesn't see you. Some have followed her from the beach and into the Bali Hai Beachfront Resort. She moved along a hallway and into the room where the ill-fated honeymoon was spent. If you manage to get this far, you'll likely hear faint music coming from the room, somehow familiar but unidentifiable. It was their song, but no one is quite sure what it was.
If you see her, don't try to interfere, don't try to talk to her. Let her keep searching for her lost groom, and hope that it won't be long before they're reunited.