U-18 Baseball World Cup
Comes to the Sunshine State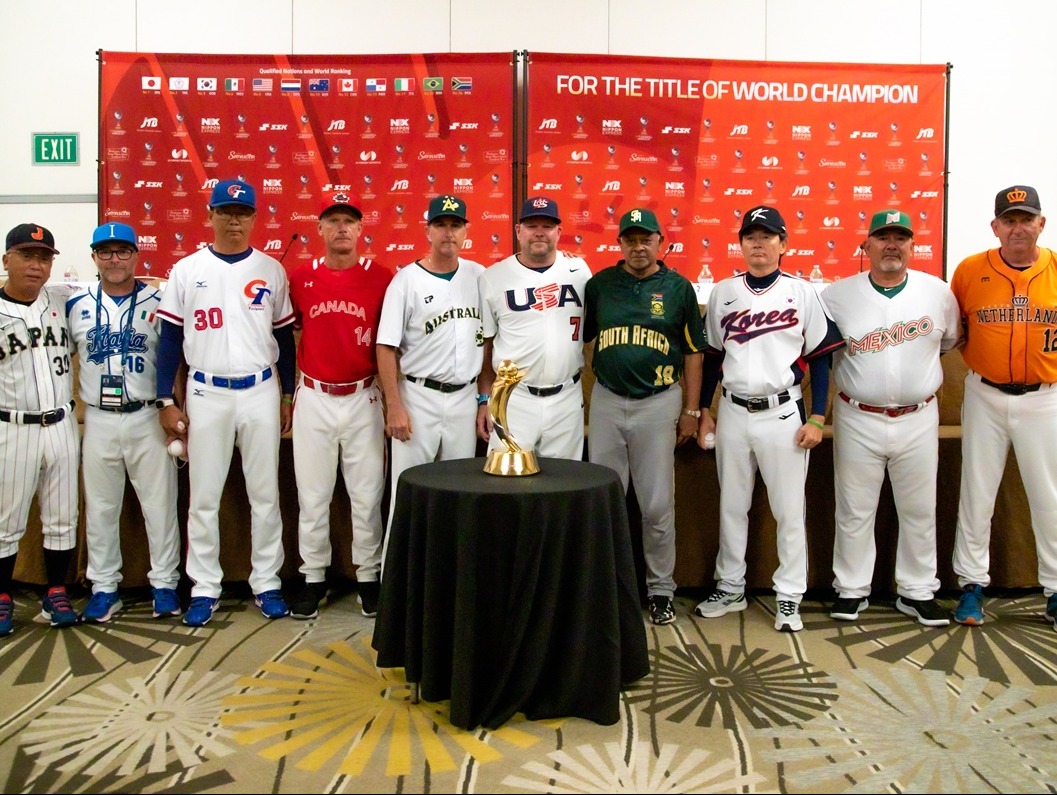 By: Travis Cornwell
For the first time since 1995 the World Baseball Softball Confederation U-18 Baseball World Cup returned to the United States. Due to the ongoing pandemic, the tournament was postponed in July of 2021. This high-profile tournament featured many amazing young prospects from all over the world. The
Bradenton/Sarasota area got to experience these ball games from September 9-18. There was a total of three games played per day and as many as 50 games were played during the tournament which took place at both LECOM Park and Ed Smith Stadium.
Around six years ago there were discussions about where the future of the tournament would take place. There was a bidding process, along with a lot of fact-finding, and going over budgets. Eight cities were considered potential candidates to host this tournament from around the United States, but the Sunshine State stood out the most and was submitted to the International Federation for a final decision. It was then made official a few years ago, making the Bradenton/ Sarasota area the official host site, and also the third time it has been hosted by the United States, the other previous being in 1981.
Russ Yurk, Tournament Director said, "Both cities have fostered a great relationship and have been cooperative during this process. This area has a great reputation for hosting international events, obviously World Rowing and among other events so,
they just get it." Twelve different countries competed in this tournament over two weeks, bringing with it, family and friends to the region. That means an influx of people staying in hotels and going out to eat at restaurants, which is great for the community as it is known for being such a tourist area.
Chinese Taipei were the defending champions as they beat the United States in the last tournament which was held in 2019. "Progress is the most important thing. Don't worry about defending a championship, just worry about playing one game at a time," said Chinese Taipei Manager Tsung Chih Chou. Progress was made each day as they found themselves back in the gold medal game against a familiar face, a rematch with the United States once again.
The outcome however was different this time around. The United States claimed the gold medal, defeating Chinese Taipei 5-1 in route to earning their 10th Gold Medal at the U-18 level. It's now a perfect three for three each time it has been on home soil. "It meant a lot playing on home soil, not only for me but my players as well. I'm proud of the way they competed," said USA Manager Denny Hocking.
The tournament saw great numbers in attendance which was anticipated. Many of these players after the completion of this tournament will be future MLB stars. That's what was presented to all who attended. For example, Shohei Ohtani, now with the Los Angeles Angels, was a former member of the Japan team years ago.